Get Wheels for Less from the Tire Source in the Hanover - Grey Bruce Area
We make buying a new set of tires easy! It doesn't matter if you're looking for all season or winter tires, we stock and source the best parts and accessories for your vehicle. Considering a set of snow tires to keep you safe this winter? A set of all season tires for perfect traction in the summer? Our expert service team can help you pick the right tires at a great price. Contact us today to learn more!
Change with the Seasons

Changing your tires between seasons is part of living in Canada. Prices start as low as $24.95 for on-rim tire swaps and $104.95 for Off-Rim swaps. Plan out your seasonal tire change now.
Tire Storage

Not everyone has the extra space for that second set of tires. Save yourself the effort and space and have Hanover Chrysler take store your off season tires for only $20.
Buy From Hanover and Save

When you choose to buy your tires from Hanover Chrysler's Tire Store you save money. Buy 3 tires from us and get the 4th tire for free plus free storage for the first year.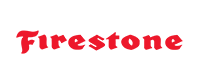 We can order in any brand with next day delivery in most cases
Not Sure What Tires Work For You?
Contact our service department or use the online tool below to search for your vehicle's make/model/year to find the perfect fit. We sell tires from all the top brands including Michelin and Firestone.